Harada Corporation, a general trading company, will celebrate its 98th anniversary in 2020. Since our founding, we have created a wide range of business ventures by actively seeking the latest information to adapt to the changing times. Today's age is one of innumerable change, typified by terms like VUCA, cross-industry market entry, and "game-changing."

We consider these changes to be major growth opportunities and actively take on the challenge of innovation. HARADA ACCELERATOR operates under the theme of "Challengers x Challengers," with the will to make Harada Corporation "Challenger" to boldly tackle the various issues the world faces, as well as positioning us as challengers leading a paradigm shift for the future with startups. To that end, we are opening up the network we have developed during nearly 100 years and are offering it to startups in support of their growth.

We support both our existing six core business domains and are expanding to cover a wide range of new domains as we explore the possibilities therein. We leverage our flexibility and speed as a general trading company (Sogo-Shosha in Japanese) poised to expand into numerous business domains simultaneously, and support stakeholders within those verticals.
Harada Corporation provides its proprietary, expansive network cultivated for years as a general trading company. Furthermore, we are poised to offer specialized and advanced expertise.
BtoB Network

Our BtoB network covers the below industries and fields: Shipyards, offshore wind power generation, telecommunications measurement, railway equipment, air conditioning equipment, ironworks, incinerator furnaces, automotive, electronics production factories, pharmaceuticals, medical care (respiratory system/obstetrics and gynecology), elderly care, food and beverage (confectionery, bakery, deli, frozen food, etc.), chain restaurants, transportation and leisure industry

BtoBtoC Network

Retail Distribution
- Network targets drugstores, DIY stores, and other brick-and-mortar locations, as well as intermediate distributors (currently focused primarily on the daily necessities category)
- OEM network for daily necessities manufacturers
- EC (primarily indirect sales through partnership with distributors)
Japan Market Entry Support

- Providing BtoB and BtoC networks mentioned above Communication support (including Japanese language support) Assistance for Cultural translation

Specialized and niche industry expertise

- Specialized expertise on each business domainsExpertise on manufacturing process for customers in the manufacturing industry and access to niche issuesGeneral trade practices and systems in the retail distribution industry
- Expertise on sanitation and hygiene management at restaurant chains
- Expertise on medical affairs, such as the Pharmaceutical and Medical Device Act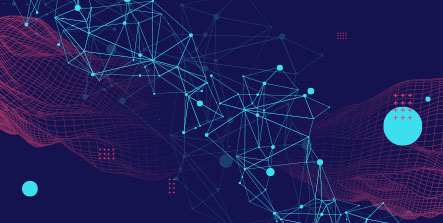 Innovation
This program is open for a wide range of ideas that could be used to enhance Harada's existing six business domains (listed below), as well as new applications of digital technology in the domains of IoT, AI, blockchain, drones, and other spaces.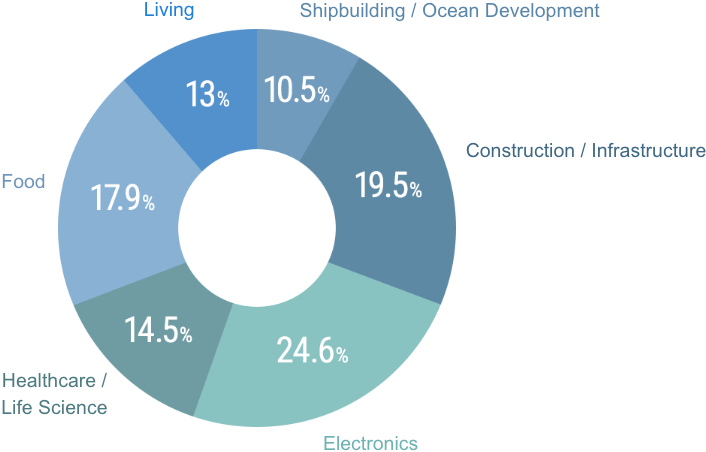 Business Fields
Our firm has a wide range of business portfolios.
Through investment into six core domains and increasing the profits, we maintain a stable operating basis while boldly entering innovative, unexploited domains and taking on emergent business opportunities.
We are uniquely equipped to provide startups with a range of industry expertise and proprietary networks.
Click here for further details.
Global Business Development
Leveraging the expertise we have developed in Japan for nearly 100 years, we are rapidly expanding into international exports and trilateral trade in Asia, Europe and the CIS, and Oceania.
In addition to handling import/export businesses, we also assist with finding international partners and developing business schemes adjusted to local commercial practices in each region.
We leverage our experience and network to assist startups with their expansion and market entry overseas.
Click here for further details.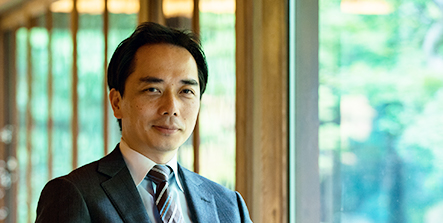 President and Chief Executive Officer
Satoru Harada
Message from CEO
"Challenges, the origin of all"
This is the slogan which Harada Corporation proposes for further growth after roughly 100 years operation.
We always consider business environment changes as challenging opportunities for innovation, and have been growing up by providing our unique values.
Nowadays, business environment surrounding us changes drastically than ever. In addition, it is really difficult to figure out what kind of values should be provided under this VUCA( "Volatility", "Uncertainty", "Complexity", and "Ambiguity") era. However, this environment can be regarded as opportunities for business development with the products and services which we believe great. We are looking forward to co-creating innovative businesses with startups.
This time, the theme is "Challengers x Challengers". We want to increase opportunities for sharing satisfaction together after involving many kinds of people for our own challenge.

a
May 1st

Deadline to apply

*Even if you do not participate in seminars, you are welcome to apply for the accelerator program.

July 3rd

Business plan contest

After reviewing business proposals and plans, we will hold a business plan contest and select the final teams to join the accelerator program.

July to December 2020

Accelerator program dates

Teams selected for the accelerator program will receive mentoring, access to assets and resources of Harada, and other support.
We will also consider investment.

December 2020

Demo day

After the accelerator program has concluded, participants present the results of their work at the demo day event.
The screening process will proceed as follows:
1. Primary Screening (Document Screening),
2. Secondary Screening (Interview Screening),
3. Final Screening (Business plan contest).
Applications will be judged from a general perspective mainly in accordance with the following criteria: commitment for business creation, teamwork, innovativeness of business plan, and affinity to this HARADA ACCELERATOR Program.
In the Business plan contest, selected teams will pitch to judges, and 5-8 teams will be selected accordingly.
The winners of the Business Plan Contest will receive the benefits as the prize as described below. Selected teams will co-innovate with Harada Corporation with supports from 01Booster in this program. 
※01Booster may directly contact the applicants for further discussion on co-creation even if not selected for finalists. Also, 01Booster may inform the applicants of other kinds of programs.
Prizes
100,000 JPY

Participation in
HARADA ACCELERATOR
*We expect to have 5-8 winning teams.
However, this may increase or decrease as circumstances require.
*Receipt of prize money requires taking part in the accelerator program.
Application & Sreening Schedule
Application Schedule
Dec
24
th,
2019 〜 May
1
st,
2020
We may give feedbacks to entrepreneurs who submit business plans before Early Deadline.
Result notice of documentary screening

The result of the
documentary screening
will be posted
around 3 weeks after
the deadline.

Interview screening period

Jun 2020 (TBD)

Final screening (Pitching Contest)

July 3rd 2020
※ The above schedule may be changed.
Business Domain
Innovative fields/Shipbuilding & Ocean Development/Construction & infrastructure/Electronics/Healthcare & life sciences/Food/Lifestyle
Reimbursement
We cover part of the travel expenses and accommodations when you fly to Japan. We request you to physically visit Japan 3 times, during business plan contest, acceleration program (presumes about a weeklong stay), and demo day.
Criteria
- Commitment, skills, teamwork, background of team, resourcefulness and so on Affinity to this accelerator program, Novelty of your solution to problems and changes
- Innovativeness and market potentiality described in Business Plan
- Based on the above, a panel of internal and external judges will review your application.
Stage
Any stage of startups can apply. For instance, pre-seed stage (planning new business) or growth stage startups after venture finance, are both equally welcomed.
Participating Company/Team
Startup or team must fully commit to the business plan, or promise to do so during the accelerator program.

* Solo proprietorships or projects are fine if the applicant has not yet formed a corporation or other entity. (However, it is highly recommended that you form a corporation if you intend to request funding from HARADA ACCELERATOR during the program.)
* You may apply as an individual, on behalf of your team, or as a corporation. Teams or companies with more than one member are welcome.
* Anyone can apply. There are no pre-conditions such as age and nationality or work experience.

Other conditions
- If you pass the secondary screening (interview), you will be asked to give a pitch (for 4 minutes and 35 seconds) at the final screening (the business plan contest).
If selected, you are required to participate in the accelerator program.
- You may be given the opportunity for funding from Harada Corporation and 01Booster.
- Multiple business plans can be submitted for a given team or individual.
In that case, you must prepare an application for each plan and submit one by one. Furthermore, you can revise an application for resubmission after it has been submitted.
How to apply
You can apply via the Apply button below.
Application Requirements
①Please apply from application form(Required)

*Please click the Apply button and fill in all of the necessary information.


②Supplement Document (Optional)

*The submission of the supplemental document is optional. It is a free format, but all the supplemental documents should be in PDF form, therefore, you should convert your PowerPoint slides into a PDF document. All supplemental documents should not exceed 10 pages. Please keep it simple.


*About Confidential Information

NDA will not be signed until being selected for this accelerator program. So, please don't reveal your confidential information.

Privacy Policy
Personal information you provide is used in accordance with the Harada Corporation privacy policy and 01Booster Inc. privacy policy.
Contact
Please contact us via this page.
End
*You can submit application even if you do not participate in the seminar/meet-up events.
Satoru Harada

President and Chief Executive Officer

Yuji Takagi

Sales Exective Officer

Sadahito Tsukamoto

Sales Exective Officer

Junji Sawada

Sales Exective Officer

Hideyo Yamao

Sales Exective Manager

Ippei Suzuki

General Manager

Tomoaki Kato

Project Manager

Seishiro Tsukuda

Project Manager
Norifumi Suzuki

CEO
01Booster

George Goda

Co-Founder
01Booster

Hitoshi Hiraoka

HR Strategy Manager
01Booster

Mayumi Toeda

Community Manager
01Booster

Koji Tsuji

IT Business Development Manager
01Booster

Takeru Kawashima

Global Strategy Manager
01Booster

Sojiro Sakata

Program Manager
01Booster

Toshihiro Kameoka

Program Manager
01Booster

Yasuaki Kuwata

Program Manager
01Booster

Sho Yazawa

Program Manager
01Booster

Soichiro Oka

Program Manager
01Booster

Hiroshi Mori

Entrepreneurship Educational Manager
01Booster

Akira Watanabe

Program Manager
01Booster

Go Sugita

Entrepreneurship Educational Manager
01Booster

Yuji Nomura

Program Manager
01Booster

Akira Fuji

Program Manager
01Booster

Tadamichi Hirai

Global Strategy Manager
01Booster
General
Are businesses that do not fall into Harada Corporation's main domains also eligible for this program?

Sure. If your business could utilize the brand, resources, and network of Harada Corporation, the business could be in any domain.

What support are we eligible to receive during the 4-month accelerator program?

- Access to Harada Corporation's resources and network
- Possibility of investment/funding
- Providing an environment where mentoring and consultation are available at any time
- Introduction to other necessary resources and networks (but not intended as a guarantee).
- Regular meetings are held once every two weeks, and KPI progress confirmation and advice are given. (This is not required. We can match the schedule to the pace of the entrepreneur or business founder.)
- Monthly debriefing and reporting session with a Harada Corporation member or representative attending

Will we be provided office space during the accelerator program?

Sure. You are welcome to use 01Booster's office (Tokyo) and Harada Corporation's co-working space (Osaka) free of charge. You will also be able to communicate with 01Booster mentors on a daily basis if you wish to do so during this accelerator program.
About the mentors/mentoring
What should we do if we would like to request a mentoring session or networking opportunities?

Please consult with 01Booster during the accelerator program.
Seminar / Networking Event
What is the seminar and networking event before the business plan contest held for?

In order to make the accelerator program more widely known and to familiarize you with the contest details, we plan to host a networking party.
This lets you engage with and get to know members better and also share your firm's vision for success.

Are there any particular requirements to participate?

We are looking for a wide range of people interested in entrepreneurship and business creation in various business fields/domains.
Business Plan Application / Business Plan Contest
Is it required to participate in the seminar in order to submit our business plans?

No. You can apply even without participation to the seminar.

What is the positioning of the business plan contest?

The goal is to leverage the resources developed by Harada Corporation and achieve open innovation together, finding partners from among other entrepreneurs and business founds (SMEs).

What are the criteria for selection?

We will consider the target market, the scale and novelty of the business plan, and the projected profitability of your business. In addition, we will also focus more on the applicants (entrepreneurs) themselves, such as their capability, motivation, commitment and teamwork.
We welcome team applications.

Are there any restrictions on age, gender or nationality when applying for a business plan?

Not at all.
Are there any restrictions on the business growth stage when applying for a business plan?

No matter with the business stage and date of your company foundation.

What are the advantages that applying for a business plan by the early deadline?

Applicants who have entered by the early deadline will be mentored by 01Booster upon request. Please contact us from

here.

Where can we apply for a business plan?

Please apply from the "Apply" button in the upper right of this program site or in the text through linked F6S website.

Will the startups selected for participation be published?

Yes. We are planning to release PR regarding the company name, logo, and business outline in the future.
Please note that we may also publish a video containing your pitching performances.
Details about Support
What kind of support can I get if I am selected for the program?

We support Harada Corporation and 01Booster's assets and resources, as well as support such as mentoring, provision of offices, and investment. However, the details of support are not fixed or uniform, so we will discuss them individually.

When will we receive our prize?

The prize will be given to the selected teams of Business Plan Contest after they ① sign Non-Disclosure Agreement (NDA) and ② get incorporated if not yet.
About the venue
Where are the events held?

Seminars, networking exchanges, and contest events will be held at places related to Harada Corporation or 01Booster. Details will be disclosed on this program site.

Where is the accelerator program held?

The accelerator program will be held at the 01Booster offices (Tokyo) or Harada Corporation's locations (Osaka).
Other activities such as mentoring will be conducted mainly at the 01Booster office.
About Funding
Are we guaranteed to receive funding?

No. Investment in companies participating in the accelerator program is NOT promised, but will be actively considered. When considering investment, we may ask you to submit financial statements.

How much will we receive in approximate total funding?

We will consider the most reasonable amount to invest based on the particularities of your team, the intended market, the strength of your business plan, etc.

Who retains management rights in the company?

We will neither seize management rights nor send a board member to you during the Accelerator Program. When entering into a business collaboration phase, we will consider how we can best collaborate after discussion.

When can we receive funding if we are qualified?

If qualified, funding is scheduled for both during and after the program. We are also considering offering a chance for communication with investors on the last demonstration day of the program (where participants report the outcomes of their work).
Intellectual property rights
Would the participants' ideas be protected?

We respect the ideas of participating teams to the fullest and, with the exclusion of presentations by speakers at the pitch contest, your ideas will not be disclosed to other teams without your consent.
However, you should also be aware that there are many people who have similar ideas and that ideas that seem very similar to yours may appear in any other places in the world. So, we will not enter into a confidentiality agreement which treats your ideas as confidential information.
This accelerator program does not revolve around the value of an idea itself, but rather focuses on the implementation of that idea.
About 01Booster
What's 01Booster?

01Booster operates an incubation office for entrepreneurs in Tokyo. Using its entrepreneurial network, 01Booster acts as a business creation accelerator/corporate accelerator that supports new business development.

("Corporate Accelerator" is a registered trademark of 01Booster in Japan.)

Also, 01Booster, Inc. was selected as the Support Team associated with "Ministry of Economy, Trade, and Industry/Jump Start Nippon" project https://01booster.com/english

https://01booster.co.jp/

Why are Harada Corporation and 01Booster joining forces?

This is because 01Booster is the first GAN (Global Accelerator Network) member in Japan and has an entrepreneurial network in Japan and overseas, and has abundant accelerator programs, incubation results, and business creation know-how.
Furthermore, this allows for operating the program and offering support in a manner that is consistent with global standards.